ADDICTION
TREATMENT CENTER
RANCZO SALEMI
LOCATED IN SICILY
DISCOVER
YOUR POTENCIAL,
and find true happiness
NO MATTER
HOW SMALL YOUR STEPS ARE,
keep moving forward
A JOURNEY OF A
THOUSAND MILES,
begins with a simple step
Ranczo Salemi – the Addiction Treatment Center in Sicily
What distinguishes our center?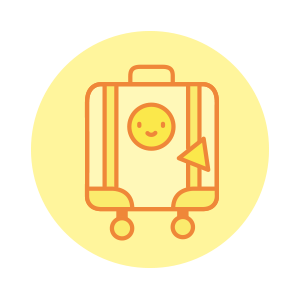 It's the first Addiction Treatment Center abroad, focused on Poles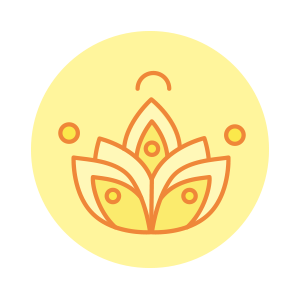 We combine traditional psychotherapy with elements of yoga and meditation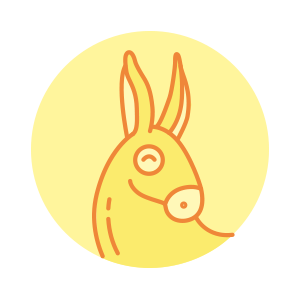 We use Animal Assisted Therapy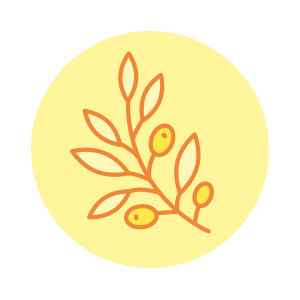 Our Center is surrounded by picturesque Sicilian nature, represented by vineyards and olive groves, offering respite from the busy world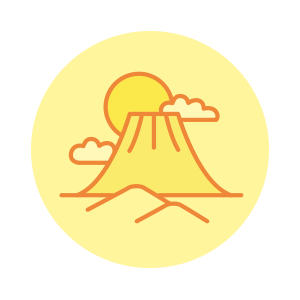 It's a great opportunity to visit the most beautiful places of the Sicily on your own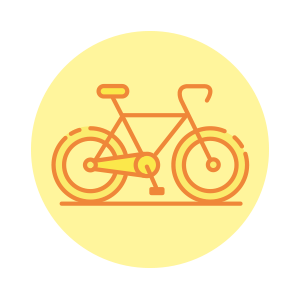 We offer a variety of an additional activities
Moreover, the climate remains warm and pleasant in all seasons of the year!
A desire to help others in their fight against addictions has been growing in me since the first journey to Latin America, where I've discovered the healing power of combination rules of traditional psychotherapy, yoga and meditation. I had been an alcoholic back then, but the journey helped me to find a way to maintain sobriety and re-evaluate my life goals.
I have created an Addiction Treatment Center, where the methods that helped me in difficult times became the basis of therapy, and the place itself is a home for those, who are struggling with an addiction.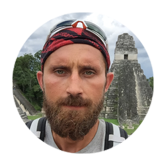 — Paweł Durakiewicz,
the Founder of the Center.
"Every day we bring help and support to people addicted to alcohol, drugs, gambling and internet or phone. We have created an intimate, cozy resort where we offer hope and potential to start a new, better life. We know that only through great understanding and respect – followed by providing security and acceptance – (your) rehab has a chance of success. Experience acquired in the past few years let us perfectly understood the needs of our patients, focused on looking for happiness and their own place on Earth. To achieve that, we have combined rules of traditional psychotherapy with elements of yoga and meditation – which shows us, how to take control of our thoughts, emotions and body."
"Meditation teaches us how to deal with intrusive thoughts, contact with ourself, regain inner peace and the feeling of goodness that is around us. Yoga though helps us to unblock emotions, internal tensions, relax the body and discover true beauty of the world around us.'
THE NATURAL BEAUTY OF SICILY
Where do we conduct our therapy?
Our therapy center is distinguished by the
picturesque location
– in the mountains of Sicily, at an altitude of 500 m above sea level and aside the Salemi town – promising unforgettable views of the sandy coasts and proximity of the best climbing regions in Europe. Sunny weather stays here all year round, and the friendly climate makes
everyone feel at home
since the first day. We offer healthy cuisine, prepared from mostly eco, certificated products. It's usually italian dishes, mixed with cuisines of the world and our polish cuisine. We buy vegetables and fruits from local suppliers. We have room for 8 residents at once. The main reason of this limitation was our idea to create a
cozy, warm and peaceful place
where the therapy runs at its own pace, without unnecessary haste. Sicily is the largest Italian island that fascinates with its exoticism, richness of monuments and a unique atmosphere. Without a doubt, its charm emphasizes the importance of our mission and is an ideal base for our activities.
See more »
OUR METHODS OF WORKING WITH PATIENTS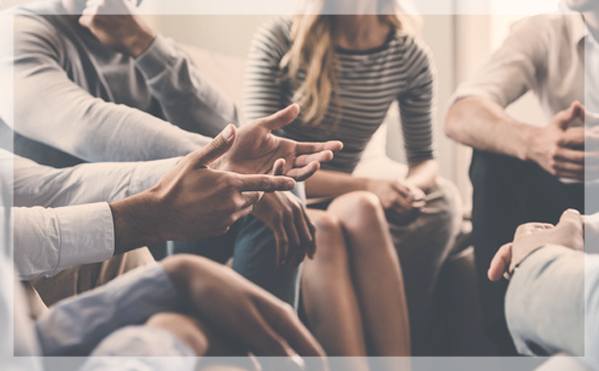 We integrate different therapeutic approaches in our addiction therapy center. Our goal is to focus on methods with the best effectiveness proven – based on both scientific research and our own personal experience with therapeutic work. The methods used during the therapy – which is being conducted individually or in small groups – are focused on finding solutions, build strong motivation or train in problem-solving skills (behavioral-cognitive training) as well as learning emotions and ways of dealing with them.
We are one of the first centers in the world that integrally combines psychotherapy with body work. Subsequently, we use beneficial effects of this combination in order to reduce muscle tension, gain inner peace and develop the spiritual sphere. We touch this area through yoga, meditation, relaxation and breathing exercises. Our workouts can be carried out by any participant, including beginners, regardless of their previous experience or level of activity. We run the therapy in small, intimate groups, with great emphasis on confidentiality and work comfort. We motivate everyone to continue their own work after the end of therapy by equiping them with the right tools.
Yoga plays a huge role in proper treatment of addiction. Regularly practiced, focuses on work with the physical body. It improves the circulation of prana in energy channels, causing the supplementation of any shortages. It also allows indirect control over the processes taking place in the body, because of Asana's effect on specific nerve centers. Performing exercises stimulates the secretion of neurotransmitters responsible for a good mood and a state of peace. In addition, yoga balances the level of hormones whose disorders have been scientifically proven responsible for worsening the condition of people addicted to various stimulants or those suffering from depression.
Working with the breath is an inseparable element of yoga's philosophy. It is believed, that the energy of life – called prana – enters our body with each breath. Breath is also a powerful tool for dealing with emotions. Some techniques have a very strong effect on well-being: we breathe differently in stress, deep sadness and a sense of happiness. Breathing consciously, we can create a state of balance and joy. This action helps us maintain a perfect brain power and the ideal level of substances responsible for the mood. Finally, regularly practiced yoga provides absolute mental tranquility. This happens only when consciousness ceases to identify with thoughts and emotions. The mind is like a sheet of calm ocean, and this state is described as a state of absolute happiness.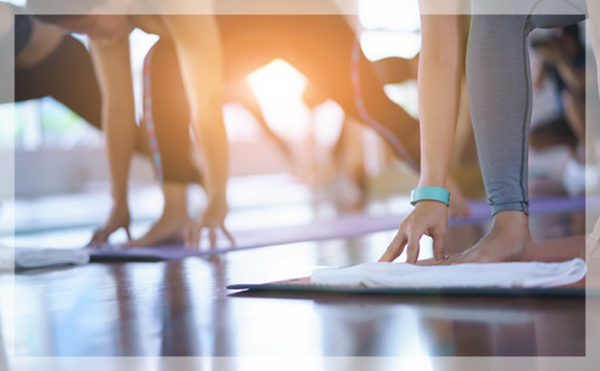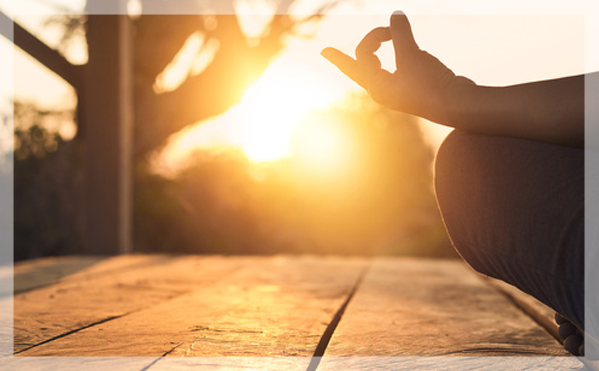 Meditation, as an equally important method of working with addictions, is also being used at our resort. Perceived as a typically mental activity, in fact strongly affects the physical body. In the state of EEG meditation, brain waves resemble a state of deep sleep, yet the meditator remains completely aware. Deep relaxation can change the quality of life and help take over the entire responsibility for the work of own mind. This step is crucial, because of strong correlation between identification with the mind as a source of suffering – especially of addicts – preventing them from living normally. Meditation is also a great tool for effective control of suffering – the patient learns how to observe their mind, weakening identification with it at the same time. We begin working with meditation by observing our own thoughts, emotions and reactions, without following their meaning, evaluating ourselves or the content of our thoughts. Meditation allows us to make informed decisions about our well-being, to give space to ourselves and others and to adopt the environment neutrally. As a result, a patient learns about true himself, build strong self-esteem and self-confidence – revealing their own potential and own path to happiness.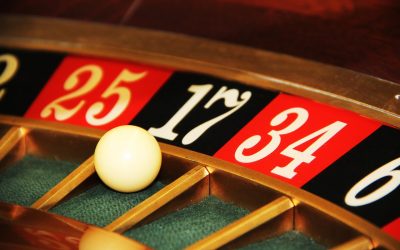 The ability to take risk adequate to the rate is currently one of the most desirable skills in the business sphere. A quick reward also tempts you in your everyday life, sinking in debt regardless of your age and economic status. At some point, however, one should set...
read more
Be persistent and have always faith in yourself. You must believe that man is capable to do everything, no matter what kind of challenges or difficulties or painful situations you go through in your life..
When the wound becomes the light
The origins of the Ranczo Salemi, an Addiction Treatment Center in Sicily
I was on the verge of death. I could have died dozens of times. A life is a gift, I know that now. I am grateful for every single day, every minute I could spend with my family. I am grateful that I can look myself in the eye – I was too ashamed to do this before – and I am finally able to see the world, which was unnoticeable for me during a solid couple of years. I looked at the sunsets in the most beautiful places in the world and still didn't remember any. The bottom of the bottle has obscured my reality.
The first time I got drunk was on a school camp at the age of 13. An alcohol was for me a form of escape from loneliness, shyness, and fear of rejection. After just few shots, I've became more sociable, happy and talkative. Life didn't hurt that much. I remember being liked by colleagues. The sad true is, a world deformed by alcohol was easier for me to live.
In high school I have already been an alcoholic. I didn't go to school. Instead, I wandered around bars getting more and more drunk. My moral standards have started to collapse. I used to be a criminal back then, obviously in some toxic relationship – which only caused increasing chaos, guilt and self-hatred. I've started to treat the bottle as my way of escaping from life. Suicidal thoughts were haunting me practically all the time.
After high school I went to study in the USA. I wanted to escape from myself. Sadly, my suffering and alcoholism went there with me. I was slowly learning how to organize my life between emptying another bottles. I used to live in California, graduated and found a job as a wine seller. How was I feeling back then? Well, it has always been bad for me. I was successfully climbing up the career ladder in several companies on different countries. Even though everything was looking good on the outside, I was constantly thinking of getting away from myself. Alcohol was my answer to suffering. At the age of 26, I've started to take anti-depressants, increasing their effect by some shots of vodka. Four years later I've noticed serious sleep problems, which I also drank.
I have been living in the USA, Poland, India and Costa Rica. I used to travel a lot at work – I was in over 60 countries – sleeping in luxury hotels and riding the fastest cars, usually drunk. From the outside, nobody would say that there was emptiness inside me, deep suffering, a sense of loneliness and being different than everyone else..
I have two small children that I love more than anything in the world. One day, I've realized that my lifestyle could affect them in a dangerous way. I couldn't have seen the way out, I knew that death was coming for me. It was a moment I've realized that I am just a walking corpse who does everything mechanically and can fall apart at any moment. I had the impression that my brain was not working correctly, even while sober I had problems with the articulation of more difficult words. When I considered this, I understood that I had to fight for myself because of my children. I opted for therapy. I went to an addiction treatment center for a month.
That was one of the most important decisions of my life. Every meeting was bringing me closer to realize that I am not alone in my suffering. I have finally found the group to fit-in, who perfectly understood everything I've experienced since the beginning of my addiction. Those people were feeling the same variety of emotions as me, moreover, we shared the same, terribly distorted view of reality. Some of them were able to persevere for a long time in sobriety, which gave me a strong hope that getting out of addiction is possible.
Once, we saw the movie "The Way of Life", describing the "El Camino de Santiago" pilgrimage. After the screening, I've decided to follow a similar path. There were only two conditions: I wanted to do it alone and the road needed to be a great challenge. I picked the trek of Via Alpina, which passes only several people a year. I couldn't lie, it was a month of tremendous physical effort. But having a primary goal freed me from thinking about alcohol every day. Yes, the mountains have cleaned me. The nature helped me with re-evaluating my priorities. I have realized that what really seemed important to me was not really important. I have finally understood that I am very lucky that I am still alive, I can breathe and see the beauty of our world.
I did not want to go back to the corporate world. I wanted to find my own way, discover what I really want to do in my life. I felt that it would help me to persevere in sobriety. I went to Latin America in search of the road to sobriety and self-seeking. It was hard for me to leave my family – yet I did it, believing it was the best thing I can do for them.
During my trip I've met several people in different countries, who have been recommending yoga and meditation school "Hridaya Yoga" in Mexico, independently from each other. Under the influence of these suggestions, I turned back from a trip through Latin America and went back to Mexico, which I left earlier.
I spent several months in this yoga school. Thanks to yoga I made contact with myself, I began to feel my own heart. I've realized that I wasn't aware of my feelings for years: alcohol and psychotropic drugs have been slowly killing them. The practice of yoga and meditation slowly awakened me to life. Sometimes my whole body was shaking during the classes, unlocking my body and soul. Which every day, I've regained more and more of internal peace, previously unknown to me. I've began to learn expressing my emotions. My body became less and less tense, I learned to relax. If half a year earlier someone told me that I would end up in yoga school, I would laugh at him. In my eyes, spirituality was a great mockery. However, at that time I've truly felt the presence of the Higher Power that leads me and saved my life countless times. That was also the moment, when the idea of creating a treatment center for addicts have been born.
To compare, the therapy at which I was in Poland offered mainly substantive knowledge about alcoholism. I give you something more: a variety of additional tools – learnt in yoga school – that help me recover. I wanted to use what I've got from life. I decided to create a therapeutic center in a warm, sunny place, where helping addicts would combine elements of psychotherapy, yoga, meditation and contact with nature. I was looking for a beautiful place where it is warm for most of the year. That's how I found Sicily.
The therapeutic house "Rancho Salemi" is surrounded by hills, olive groves and vineyards. On all sides of it there is a great space, filled with astonishing combination of green and blue. Sunsets sparkle with the richness of colors, painting every evening a unique image on the boundless sky and earth. A beautiful view of the town of Salemi, which was founded in the 8th century BC, gives visitors a taste of something secret. The word Salemi means peace. I found it here, it is my place on earth and I want to share with others what I got from life. I would like to be able to tell other addicts that life without alcohol can be beautiful, share with them experiences that help me recover, help them find a passion or interest that will become a substitute for alcohol. Contact with nature, developing sensitivity to the beauty of the world and the feelings of other people were the most important elements of my progress and I believe that it will also strengthen others path. The practice of yoga and meditation helps me regain deep contact with myself, with others, with the world. It introduces me to a state of relaxation, peace, releases from intrusive thoughts, unlocks emotions and muscle tensions. Relaxation through breathing and developing the skills of conscious breathing ensure proper functioning and oxygenation of the body.
Therapy is just the beginning of the road. In Rancho Salemi, we have created conditions conducive to internal transformation, finding a deep motivation for healing and believing that everyone's life can regain its glow. We want to show addicts that most of their problems are less important than they think and that creating an internal distance to these problems will help them stay sober. We'd like to help them change their perspective, re-evaluate their priorities, construct a new spine of life and give them tools to deal with times of crisis. After treatment is done, we provide constant (free of charge) contact with the center's staff, the most supportive AA groups and psychotherapists. For those who cannot afford to stay at the resort there is the possibility of funding the therapy by our sponsors, depending on the individual's needs. I would like this to look at this please as the beginning of the road to sobriety, so that each of our guests feel safe and peaceful here, as in a real home.
I have been drinking huge amounts of alcohol for 25 years, sometimes even one and a half liters of vodka a day. I could have died so many times, drunk myself to death, but I'm still alive. How could I not be grateful for each new day, for the chance that my life gave me, for the opportunity to help others in the healing process? Now I am a non-drinking alcoholic. I know that there is still a long way to go and I want to use my wounds and experiences to give some addicts some light.
Paweł Durakiewicz