Staff and specialists from our Addiction Treatment Center
A professional, private addiction therapy should be provided by therapists with an excellent experience. In our Center for people with addictions, we cooperate solely with qualified specialists. Our staff consists of experienced people who share not only their knowledge but also empathy, which is so much needed when working with another person. Each employee has the necessary license, qualifications as well as valuable professional and life experience. Our personal experiences allow us to understand another person who is struggling with addiction, engage in dialogue with them, and together strive for change – step by step. We are constantly expanding our knowledge in the field of addiction treatment so that our addiction treatment center can offer services of the highest quality.
We create an innovative program that takes care of all spheres of the body and soul. We attach great importance to the staff being made up of people full of passion, commitment, humility, courage, and smile. We want every guest who visits our addiction treatment center to feel safe and comfortable. A flexible and individual approach allows us to overcome the guest's inhibitions about sharing their fears, pain, or dreams. Our addiction center is created by people, not only employees but also guests, who want to start a new and better life. Private addiction therapy is the best way to recover from the disease and regain control over one's presence as well as the future.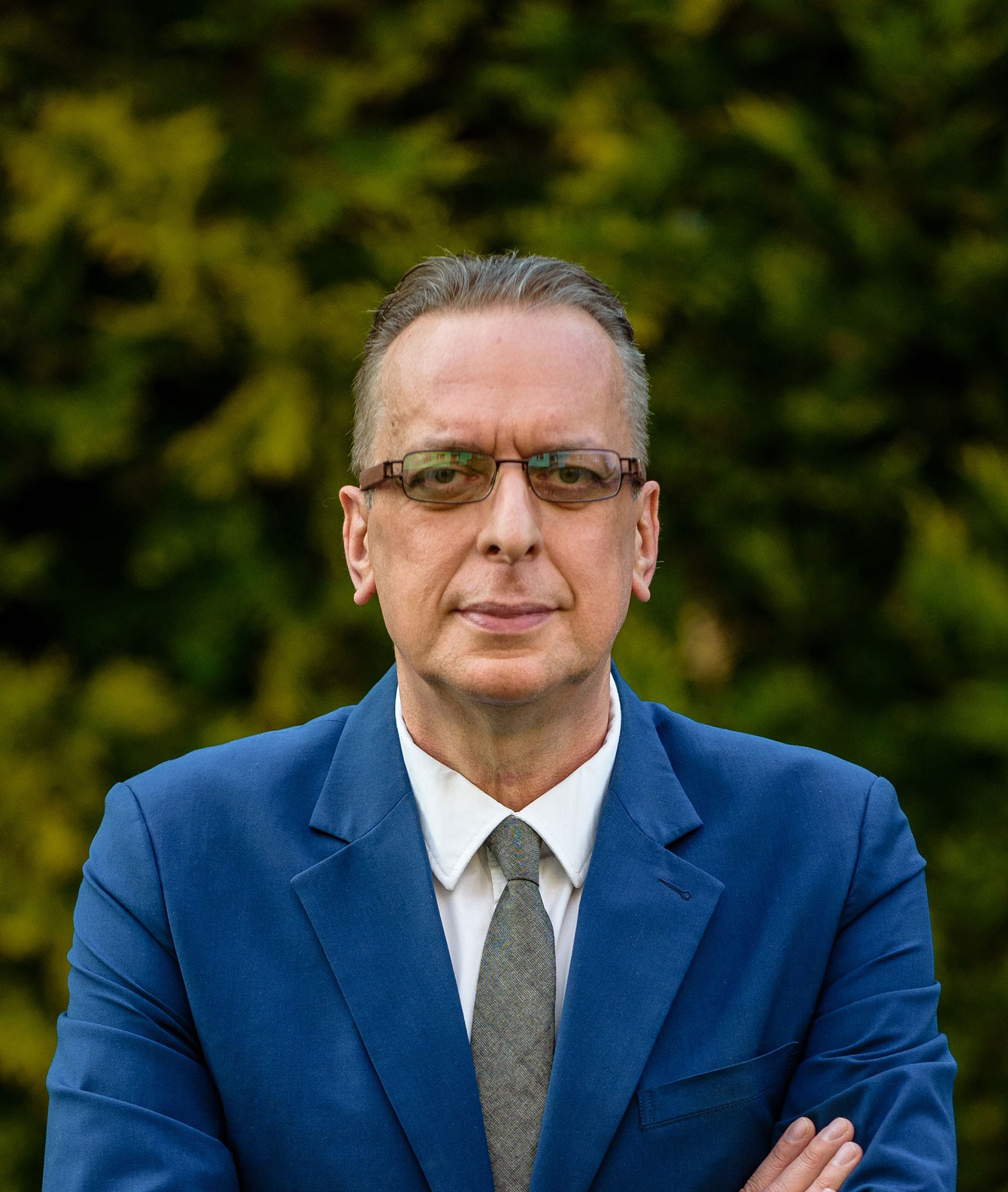 Robert Rutkowski
Expert Mentor at Ranczo Salemi
He was a member of the Poland national basketball team in the 1980s; the time of sports successes was followed by an unexpected time of fall and several years of drug addiction, including to heroin. After completing treatment, in 1986, he founded (together with his father Zbigniew) a non-profit non-governmental organization called the Mazovian Society of Families and Friends of Addicted Children "Powrót z U", which helps children and youth with addictions. To this day, he has been the chairman of the association.
Already as a graduate of pedagogy, he obtained the Psychotherapy Specialist certificate and became a psychological skills trainer. He was a lecturer at the Medical Academy in Warsaw, University of Warsaw, and SWPS University, where he conducted classes in addiction prevention with students. He was the founder of the Addiction Prevention Study Center, which educated teachers as part of the "Risk Behavior Prevention Educator" program. He gave lectures for the police, military, doctors, and security services. After obtaining the relevant certificates, he founded the Psychotherapy and Personal Development Practice and then became a lecturer at the Academy of Leadership Psychology at the Business School of the Warsaw University of Technology. He specializes in addiction issues, interpersonal communication, HR management, and in improving the efficiency of managerial staff and sportspeople. He used his sports experience as the psychologist of the Poland Speedway Team, 7 times world champions. During this period he worked individually with Tomasz Gollob.
He is the author of the following books: "Oswoić narokomana" (Eng. "To Tame a Drug Addict") and "Pułapki przyjemności" (Eng. "Traps of Pleasure"). Passionate about running, touring and enduro motorcycles, and motorboat sports. He is a member of the Sport Shooting Club, holding a competitor's license.
He runs the website https://www.robertrutkowski.pl/
Paweł Durakiewicz
Founder of the Addiction Treatment Center
I am a graduate of American universities: Pepperdine University in California and Carlson School of Management (MBA) in Minnesota. I used to work in various corporations for many years. I lived abroad for over 9 years – in the USA, India, Mexico, Costa Rica, and Sicily. After more than 20 years of alcoholism, I decided to quit my job, start treatment, and then help others in the fight against addiction. My passion is traveling. I have visited over 60 countries around the world, getting to know other cultures and stories of people I met on my way. I love mountains – a 1000 km trek through the Alps, which only a dozen or so people in the world march a year, helped me redefine my priorities and discover what really matters in life. I also spent several months at the Hridaya yoga and meditation school in Mexico, which helped me fight my addiction. Physical activities are an important part of my life. I am the founder of the Ranczo Salemi addiction treatment center in Sicily and a non-drinking alcoholic.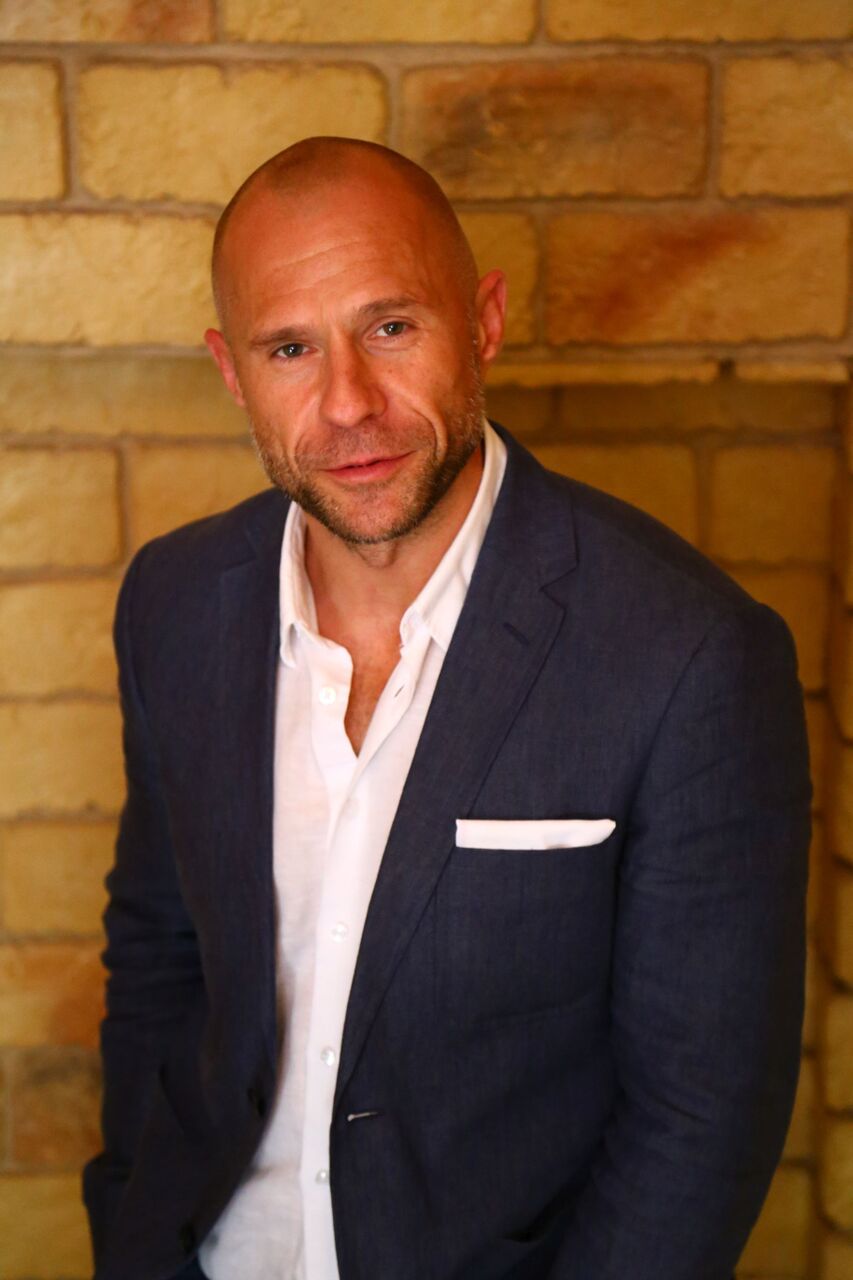 Marek Wojciechowski
Therapist
I used to work as a manager in multinational corporations for many years. I have graduated from the University of Business and completed a number of different courses and training programs. Helping others was a diversion from this activity that allowed me to maintain a healthy balance. Several years ago, I was a co-founder and vice-chairman of the "Głos" Association for Helping People with Neurological Speech Disorders. I have also been a mediator at the Polish Mediation Center for ten years. I am a board member and co-founder of the Lower Silesian branch of the Polish Meditation Center, one of the oldest mediation associations in Poland.
I hold PCM certificates and have been entered into the list of mediators of the Regional Court in Wrocław. The next step was psychological training – at the Institute of Applied Psychology in Warsaw or the SWPS University in Wrocław, where I obtained a master's degree in clinical psychology. I have also completed post-graduate studies in Crisis Intervention; I hold the international certificates of Group Crisis Intervention, UMBC Training Centers, and Assisting Individuals in Crisis, UMBC Training Centers. I am also a certified EMDR psychotherapist and a member of the Polish Society of EMDR Therapy. Some of the patients I deal with in my work are people experiencing violence or affected by tragic events, as well as those facing problems with relationships, depression, anxiety, phobias, and low self-esteem. I am currently attending Behavioral and Cognitive Therapy School at the Lower Silesian Psychotherapy Center in Wrocław.
For many years, I have been passionate about sport. I try to do it actively, instilling this passion in people around me. Among others, I have been successful with my daughter, who has recently won her first medal at the Polish Taekwondo Championship 😉.
He runs the website http://www.centrumglos.pl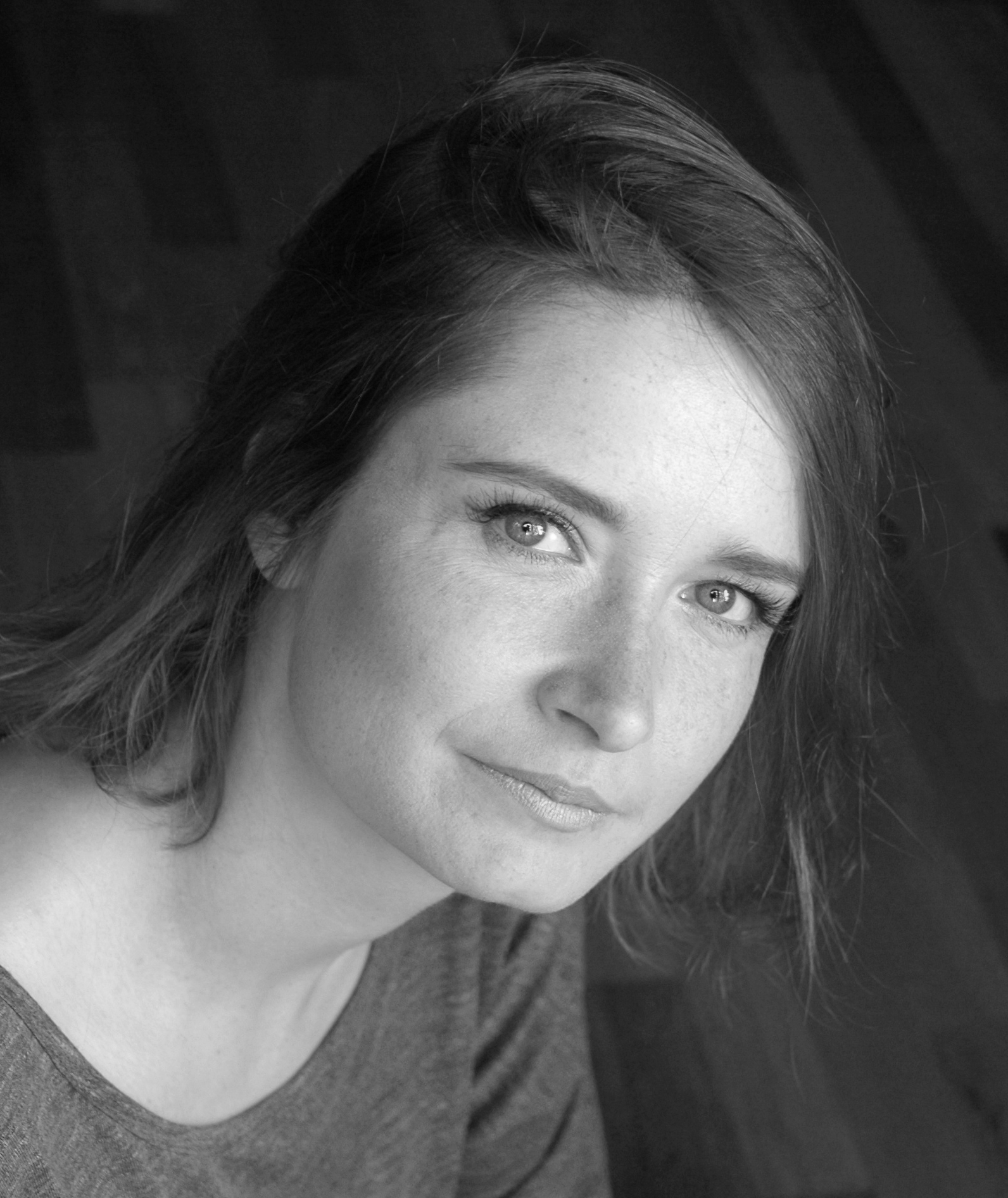 Agata Chorzewska
Psychotherapist
I am a psychotherapist with a specialization in addiction therapy: I have been working with addicts since 2005. More than ten years of my experience have been gained at the OTU of the MSWIA hospital followed by work for an addiction treatment clinic.  I have conducted several therapies in an in-depth stage, staying with my patients during further recovery process. A few years ago I started my own office,surrounding myself with people experiencing i.e. neurotic problems and depression.
While with people, I am focused on highlighting their own strengths, then helping them to understand their current situation. As a result, we start looking for a strong motivation, which is essential to change life permanently. With my support, they can successfully beat any addiction – staying away from it for the rest of their lives. I strongly believe (and proudly witness) that the life crisis may be the beginning of a new stage in life.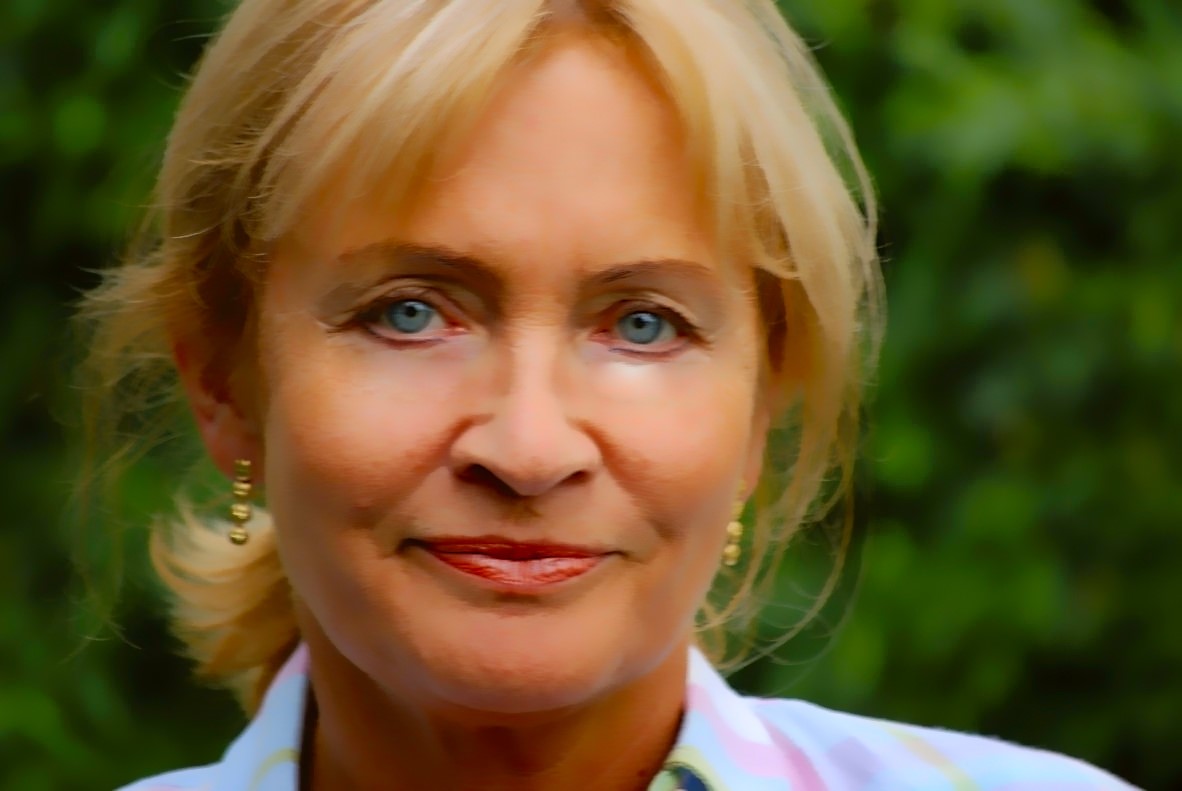 Alicja Szowa
Psychoterapist
I am a psychologist, psychotherapist, and certified specialist in addiction psychotherapy.
From the beginning of my studies, I knew that I wanted to work with people addicted to psychoactive substances and to behaviors, e.g. gambling. In 2014, I completed a 4-year training course in psychodynamic-oriented psychotherapy at the Jagiellonian University Department of Psychotherapy. I worked with addicted persons in the Psychiatric Hospital in Pruszków in the in-patient ward and in Outpatient Addiction Treatment Clinics in Warsaw. Currently, I work at the Psychotherapy Center "Mam Wybór" in Warsaw and the Outpatient Addiction Treatment Clinic in Otwock. In my work, I integrate psychotherapy approaches that are effective in addiction therapy and the treatment of anxiety, depression, neurotic disorders, and personality disorders. I also take advantage of my own experience. I try to help the patient regain the ability to realistically perceive themselves so as to enable them to fulfill their needs and pursue their values. Building a new lifestyle based on self-respect and abandonment of destructive behavior.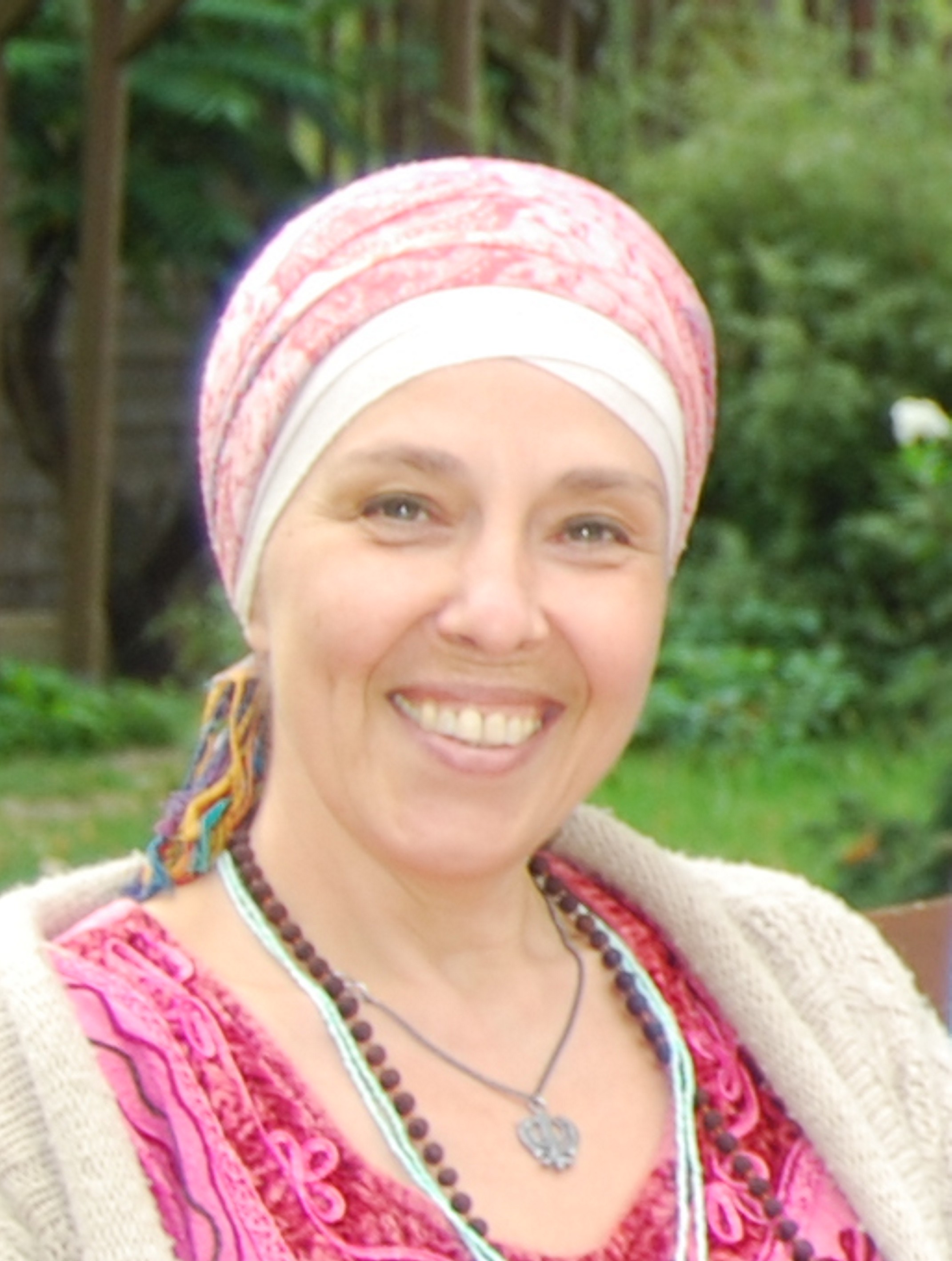 Agnieszka Ziobrowska-Mosak
Yoga and Meditation Instructor
A graduate of the graphics department at the Academy of Fine Arts in Cracow. For many years a painter and stained glass artist (www.ovskastudio.art.pl). She ran her own workshops of internal vision based on movement, imagination, creative activities, and studies on C.G. Jung's works. She was discovering the traditions of North American Indians with Danuta Ogaoeno, Dhyani Ywahoo and Dr. Harvey Silver Fox Mette. Since 2008, she has been a level 1 and 2 Kundalini Yoga teacher according to Y. Bhajan's system, certified by the Kundalini Research Institute (USA). Participating in the teacher training program at KRI Aquarian Trainers Academy (USA) since 2011, she teaches at ISKY Teacher Training Courses in Poland. An ayurvedic consultant (Jiva Ayurveda, India) in diet, lifestyle, and body treatments. She conducts regular classes, workshops, and trips as well as individual sessions. She also offers massages and oil treatments. She explores the secrets of the Karam Kriya numerology, works with sound using the Nada (Naad) Yoga method, and listens to silence…
Aleksandra Dul
Yoga and Meditation Instructor
An art historian by education. A fan of yoga. A passionate designer. Always on the move. She is practicing yoga for 15 years, teaching from 8. Her yoga adventure has been started at the University, while she practiced hatha yoga by herself, followed by a few years of astanga, to finally find herself in vinyasa yoga.
"
Like most of the practitioners, I came to the first lesson for a little out of curiosity to improve my fitness and relax. At that moment I didn't think that yoga would become my passion, my philosophy and my life. Then, I have experienced an astonashing power of yoga, it's wonderful ability to change seemingly invulnerable negative patterns, to awaken the body, mind and heart by opening them to new possibilities. Now I know that through everyday practice we can all develop our fundamental goodness and love in ourselves
. "
In yoga, she is fascinated by discovering the logic of movement, the power of breath and the possibilities and awareness of our own body. She thinks that yoga is for everyone without any limitations – every person has their own body, just just need to listen to it and enjoy the yoga moments with patience, chill and pure joy.
Why yoga?
Because everything is in yoga!
Because yoga organizes life and space!
It gives you an understanding of the World and Yourself!
Yourself and the World.
It does not impose anything!
It discovers what you are ready for before you!
All you have to do is open your eyes!
Mind! Heart!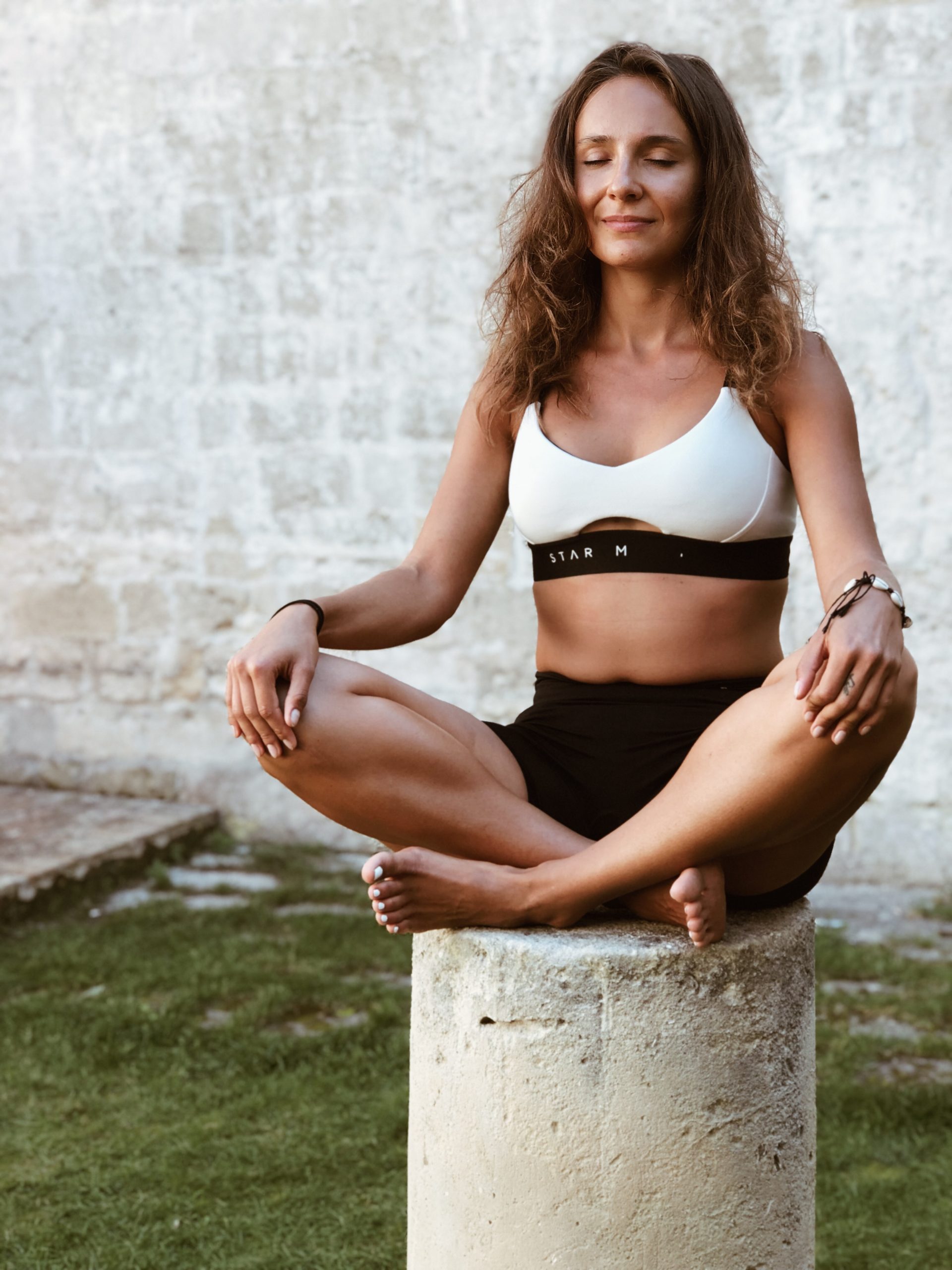 Margarita Pułról
Meditation Instructor
My adventure with meditation began 6 years ago. At the time, I was working in an advertising agency and I did not think that I would become a meditation instructor in the future. Day by day I was getting closer to working with people in a different dimension. I started psychology studies, went to development courses, meditated every day and tried something new to get to where I am now.
I live in Warsaw, where I conduct individual meditation meetings and groups as Women's Circles – we meditate together and get to know our true feminine nature. The second part of my life is working with adults on the autism spectrum, with whom I also meditate and have a great time.
I love traveling, meeting new people and their stories. I take inspiration from colors, words, songs, places, fashion, dance, views, emotions, lived moments, movies and books. The whole world is an inspiration to me and also me is an inspiration…
For me, meditation is a path to peace and my true feminine nature. She gives me breath, makes space and offers me a new life.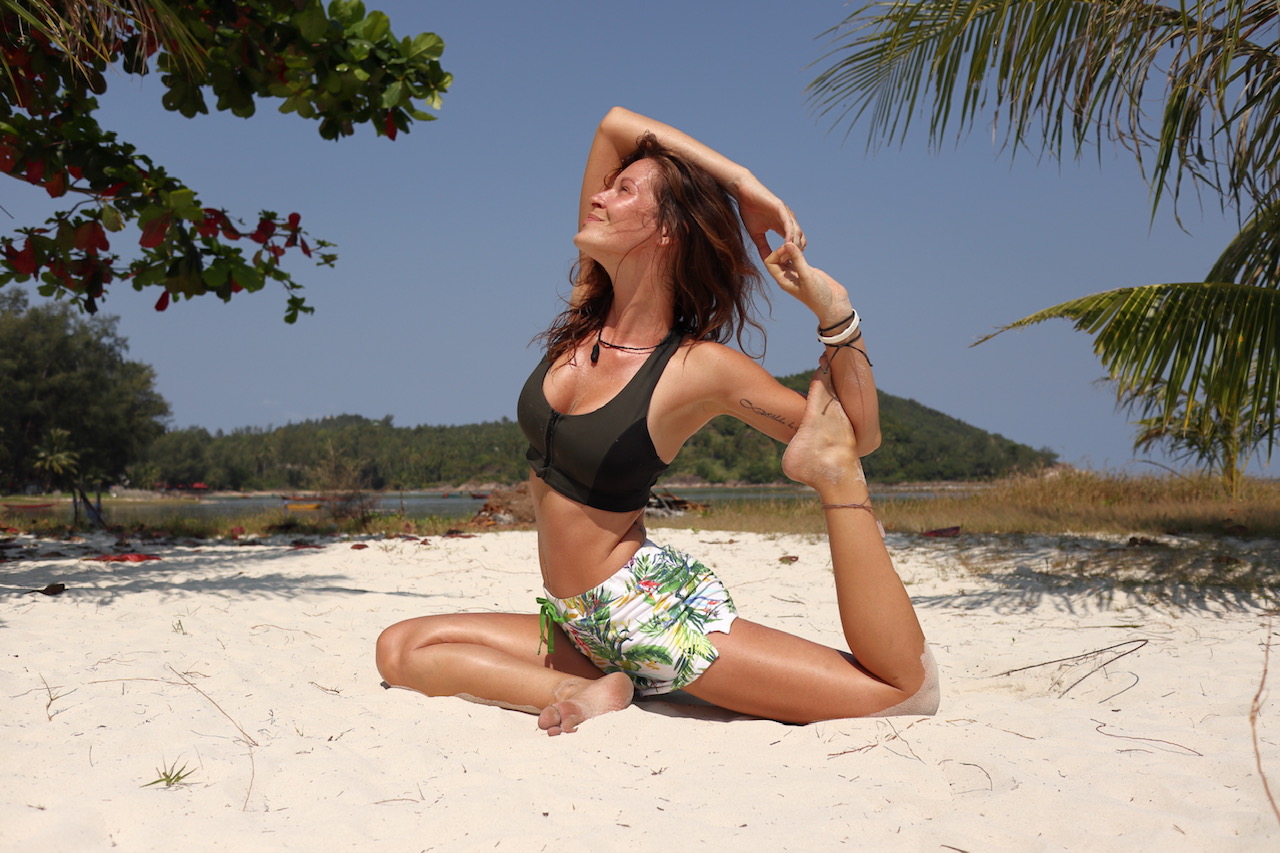 Ania Zielińska
Yoga and meditation instructor
A healthy lifestyle lover, Yogi, and traveler. She studied at the University in Częstochowa, where she was awarded her bachelor's degree in social rehabilitation and completed her master's studies in child psychology and educational therapy. She grew up in a dysfunctional family with serious alcohol abuse and domestic violence. As a teenager living in despair and depression, she quickly became addicted to drugs and other psychoactive substances.
After many years of working at a school, nursing home, and psychiatric hospital, she felt that the standard approach of psychotherapy was not effective enough for her. Then she came across yoga, thanks to which she found herself and her life purpose.
She quit her job, sold the house and everything she owned, and bought a one-way ticket to India, where she spent 6 months delving into yogic knowledge as well as teaching Yoga and meditation. Then she traveled the world for three years, sharing her knowledge, organizing workshops, and spreading a love for yoga among thousands of people. Her worldwide journey became an internal journey towards love and self-acceptance, and acceptance of everything that exists in the universe.
Ania has completed advanced Hatha Yoga and Ashtanga training and specializes in Vinyasa Flow and Yin Yoga (YTT 500hr). Her practice combines ancient Indian Asanas (poses) with breathing techniques (Pranayama) as well as elements of interval training and sensual dance. Thus composed classes bring deep relaxation for the body, raise self-awareness, and bring peace to the mind while introducing us to a sense of harmony and fulfillment.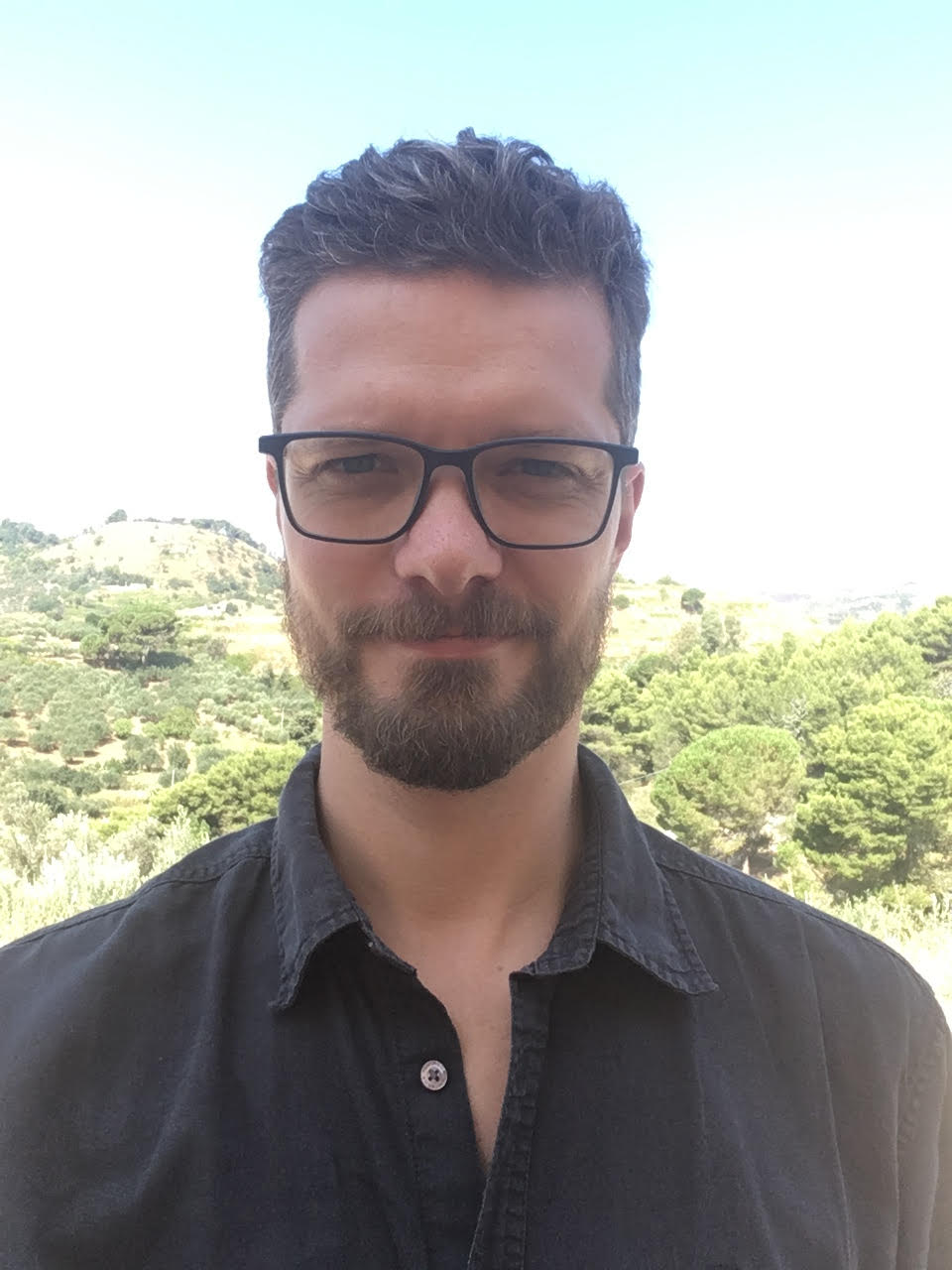 Dominik Lewandowski
Addiction therapist
I am a specialist in addiction psychotherapy and a Solution-Focused therapist. I have obtained my master's degree in sociology at the Institute of Applied Social Sciences at the University of Warsaw. I completed two specializations: psychotherapeutic assistance and work with people with addiction.
I have completed the addiction psychotherapy specialist certification program accredited by the State Agency for the Prevention of Alcohol-Related Problems. I have been gaining experience in working with patients since 2011, working as an individual and group psychotherapist in the Provincial Center of Addiction and Co-Addiction Therapy in Pruszków, in the Outpatient Clinic of Addiction Therapy at 13 Zamiany Street and at the Monar Markot Center of Fellow Help at 44 Marywilska Street.
In my psychotherapeutic work, I use Solution-Focused Therapy techniques, cognitive and behavioral techniques as well as process-oriented psychology tools, which allow me to work not only with the symptom but also with the cause of the problems experienced by the patient. At work, I follow the principle that therapy should be tailored to the client – customized to their needs and capabilities.