OŚRODEK LECZENIA
UZALEŻNIEŃ
RANCZO SALEMI
SYCYLIA
ODKRYJ
SWÓJ POTENCJAŁ,
a znajdziesz drogę do szczęścia
ABY PRZEBYĆ
TYSIĄC MIL,
trzeba zrobić pierwszy krok
NIEWAŻNE
JAK STAWIASZ KROKI,
ważne byś się nie zatrzymywał
ADDICTION TREATMENT CENTER
RANCZO SALEMI
LOCATED IN SICILY
ODKRYJ
SWÓJ POTENCJAŁ,
a znajdziesz drogę do szczęścia
NIEWAŻNE
JAK STAWIASZ KROKI,
ważne byś się nie zatrzymywał
ABY PRZEBYĆ
TYSIĄC MIL
trzeba zrobić pierwszy krok
Ranczo Salemi –
the Addiction Treatment Center 
in Sicily
Why do we stand out from other private centers?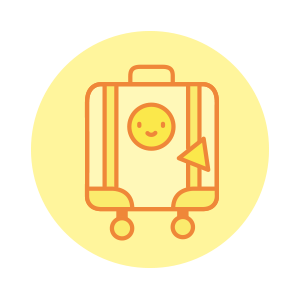 The therapy takes place in picturesque Sicily
It is the first such addiction treatment center for Poles abroad.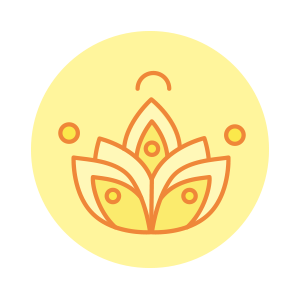 We adopt a holistic approach to addiction therapy
It is the first center combining traditional psychotherapy with elements of yoga and meditation where work with the body constitutes an integral part of the therapy and instructors are available to guests throughout their stay.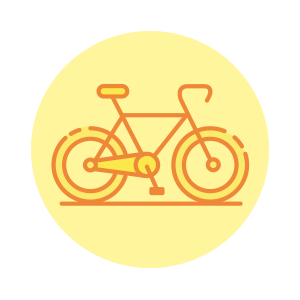 We activate people with addiction
By offering additional activities, we put a lot of emphasis on activating people with addiction, thus helping them find healthy and constructive behavior patterns that will bring them joy after they leave the center.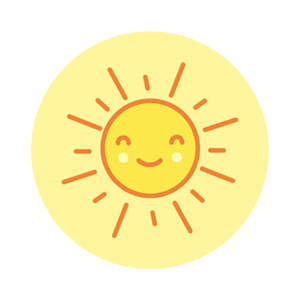 We support addiction therapy with the sun 
Sunshine, which we are never short of in Sicily, is a factor highly conducive to recovery, and so is the ubiquitous greenery. Both of these factors help achieve much better effects of addiction therapy in a shorter time.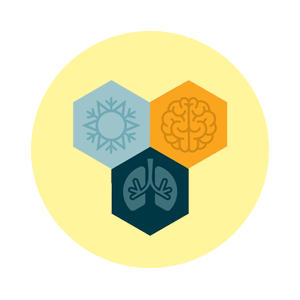 The Wim Hof method in addiction therapy
Since the beginning of the new year, we have been offering to our clients participation in training inspired by the Wim Hof method. Thanks to the use of breathing techniques, cold exposure, and commitment, we treat the biological basis of addiction faster!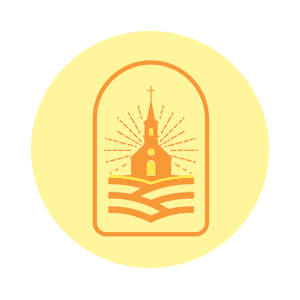 The center is friendly for religious people
It is the first center combining traditional psychotherapy with elements of yoga and meditation where work with the body constitutes an integral part of the therapy and instructors are available to guests throughout their stay.
Interview with the founder of the addiction treatment center Talk-Show – 20m2
Hear the story of how the center was created, meet the founder and see for yourself that our center is the perfect place to support you if you need help.
What else do we offer to patients in addiction treatment therapy?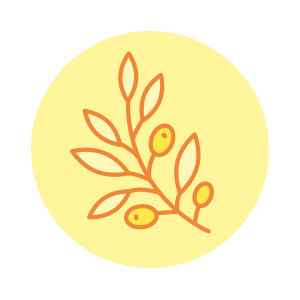 Our Center is surrounded by picturesque Sicilian nature, represented by vineyards and olive groves, offering respite from the busy world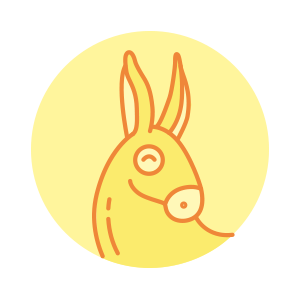 We use Animal Assisted Therapy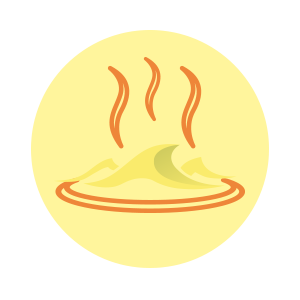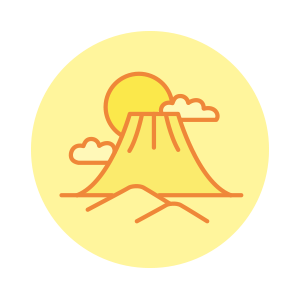 It's a great opportunity to visit the most beautiful places of the Sicily on your own
Moreover, the climate remains warm and pleasant in all seasons of the year!
The desire to help others in their fight against addiction emerged while I was travelling around Latin America, where I discovered the healing power of yoga and meditation combined with traditional psychotherapy. I am an alcoholic, and the travel helped me find a way to stay sober and redefine life priorities.
I founded an addiction therapy center where the methods that helped me in difficult times laid the basis for the therapy offered to others. The place itself has become home to those fighting with addiction.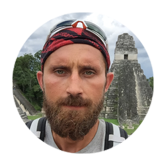 – Paweł Durakiewicz, założyciel Ośrodka.
"We provide help and support to people addicted to alcohol, drugs, gambling, and also the internet and telephone. We have created an intimate and cozy addiction treatment center in which we give people hope for starting a new and better life. We know that only through enormous understanding, respect, safety, and acceptance, there is a chance that rehab will be successful. Based on the experience we have gained, we understand the needs of our guests, who are looking for happiness and their place on Earth. We combine traditional psychotherapy with elements of yoga and meditation, which teach the patient how to take control of their thoughts, emotions, and the body, to ensure the maximum efficacy of our addiction therapy."
"Meditation teaches us how to deal with intrusive thoughts, regain inner peace, and contact with ourselves. It teaches us how to see the goodness that is around us. Yoga helps us to unlock emotions, release tensions, relax the body, and also to discover the beauty of the World around us."
BEAUTY OF THE SUNNY SICILY
Where does our therapy take place?
Our addiction therapy center is distinguished by a picturesque location – among the mountains of Sicily, at an altitude of 500 m above sea level, off the beaten track near the town of Salemi. The nearest hospital is 3 km away, and there is also a post office and a police station nearby, which ensures the necessary security. Sunny weather stays here all year round, and the friendly climate makes everyone feel at home. We offer healthy cuisine, prepared mostly from organic, certified products. It includes local Italian dishes combined with cuisines of the world and our native Polish cuisine. We buy vegetables and fruit from local suppliers. There can be up to 9 people in our center at one time. We wanted to create an intimate place full of warmth and peace, where addiction therapy proceeds at its own pace, without unnecessary haste. Sicily is the largest Italian island, which fascinates with its exoticism, wealth of monuments and unique climate. Undoubtedly, its charm emphasizes the importance of our mission and is an ideal background for the activities we run. See more »
OUR METHODS OF WORKING WITH PATIENTS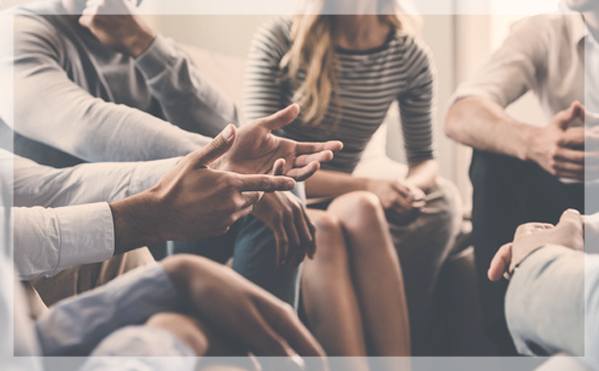 In our addiction therapy center, we integrate various therapeutic approaches. We try to use methods with the best-proven efficacy. They are grounded both on scientific research and on the therapeutic work experience of specialists who use particular methods. Methods used during group or individual work include elements of solution-focused therapy, motivational dialogue, behavioral and cognitive training in problem-solving skills as well as learning about emotions and ways of handling them.
We are one of the first centers in the world that integrally combines psychotherapy with work with the body. We use its beneficial effect of reducing muscle tension, bringing inner peace, and developing the spiritual realm. We address this realm through yoga, meditation as well as relaxation and breathing exercises. All participants, including beginners, can engage in work with the body that we practice, regardless of previous experience. We conduct therapy in small, intimate groups with a great emphasis on confidentiality and comfort of work. We motivate everyone to continue their own work after their therapy is over and try to equip them with the appropriate tools.
Yoga plays a huge role in the treatment of addiction. The practice of yoga is work with the physical body. It improves prana circulation in energy channels, supplementing its deficiencies. Because Asanas affect specific ganglions, yoga enables indirect control over the processes that take place in the body. Performing Asanas stimulates the secretion of neurotransmitters responsible for good mood and a state of calmness. In addition, yoga balances the level of hormones, whose disorders aggravate the condition of people addicted to various stimulants or suffering from depression.
Breathwork is an inseparable element of yoga. With each breath, life energy, called prana, penetrates our body. Breath is a powerful tool for working with emotions. Breathing techniques have a very strong effect on our frame of mind. We breathe differently under stress, in deep sadness, and when filled with happiness. By breathing consciously, we can evoke a state of balance and joy. This translates into the perfect work of our brain and an ideal level of substances responsible for mood. Yoga means, after all, silencing the mind waves. This is only possible when consciousness stops identifying itself with thoughts and emotions. The mind is like a surface of a calm ocean, and this state is described as a state of absolute happiness.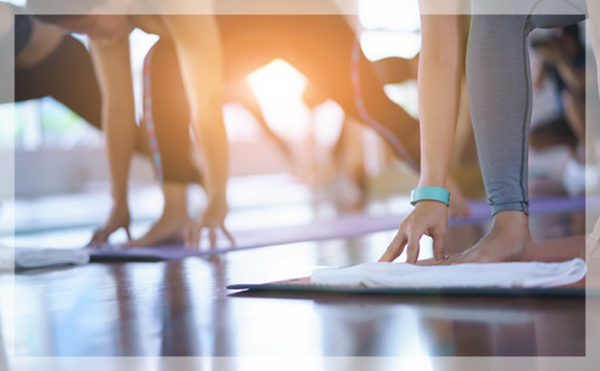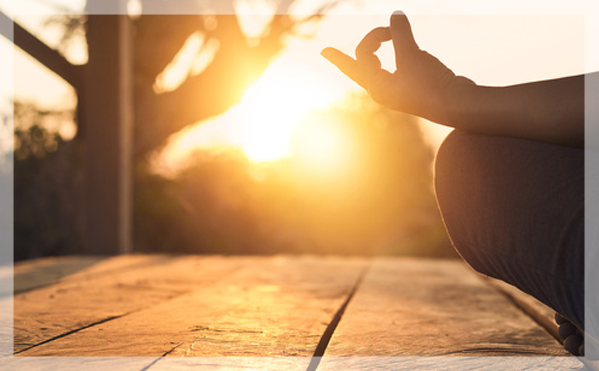 An equally important method of working with addictions that we employ in our addiction treatment center is meditation. It puts us into a state of silence, stopping the flow of thoughts, which helps us regain inner peace and the harmony of the body, soul, and mind. Establishing contact with ourselves, we look at the world from a different perspective and see new, previously unknown possibilities. Deep relaxation can change the quality of life and help us take full responsibility for the work of our mind. Identification with thoughts is a source of suffering especially for people with addiction, as it prevents them from leading a normal life. Meditation is a tool for effective control over suffering – the patient learns how to observe their thoughts while weakening identification with them. We start working with meditation by observing our own breath, emotions, and reactions, without pursuing our mental images and judging ourselves or the content of our thoughts. Meditation allows us to make informed decisions about our frame of mind, give space to ourselves and others, and neutrally observe the environment. In addition, the patient learns about themselves and builds their self-esteem and self-confidence – they discover their own potential and path to happiness.
Alcoholism is a chronic and progressive disease. If the patient does not start treatment and maintain abstinence, it can even lead to death. It develops in phases – starting from the consumption of large doses of alcohol among friends and searching for opportunities for lonely drinking, through drinking spells followed by equally long periods of abstinence, and ending with alcohol poisoning; alcohol becomes the only goal in one's life and leads to mental disorders, increased aggression, and low alcohol tolerance. Symptoms of the disease include the lack of control over the amount of alcohol consumed, depressive states, convulsions, vomiting, blood pressure surges, a feeling of tension, hypersensitivity to stimuli, delirium, which appears after alcohol consumption is limited or stopped, lack of awareness, confusion and memory loss. The sooner you receive the help offered by the addiction treatment center, the earlier you will put up a fight for yourself.
Treatment of drug addiction
Drug addiction is one of the more serious diseases of modern society. It is an addiction to chemical substances that affect brain function. It is characterized by drug craving, compulsion to consume intoxicants, and the need to acquire drugs at all costs. People with drug addiction may experience a variety of symptoms. Typical symptoms include redness of the eyes, dilated pupils, hyperactivity intertwined with drowsiness, weird-smelling hair, and a runny nose. A person suffering from drug addiction is more and more often in a bad mood, retreats into themselves, becomes aggressive, neglects personal hygiene, and abandons their previous interests. Drug-induced paranoia appears in the last phase. Drugs adversely affect almost every organ in the body. They cause strokes, heart attacks, kidney and liver damage, weight loss, embolism, and general cachexia.
Treatment of gambling addiction
Pathological gambling involves repeated gambling that becomes most important in the life of a person suffering from this addiction. Each loss results in a decrease in self-respect and a sense of control. There is a desire to regain the loss, which stimulates one to seek mental comfort in successive games. Factors that affect the addiction include an accidental big win, inability to deal with stress or negative emotions, loneliness, and financial problems. Symptoms of this addiction include preoccupation with gambling, the need to increase stakes, ineffective efforts to cut down on or stop gambling, lying to family members, and seeking financial support from others. The addiction therapy center will help you deal with this problem and enjoy life without addiction again.
Treatment of internet addiction
Addiction to the internet and telephone is one of the most underestimated addictions these days, even though it is just as serious as any other. It is characterized by an extremely strong need for continuous phone use and/or internet access. This addiction is usually accompanied by a constant fear that something important will pass us by. It may be manifested by excessive use of online games, online shopping, use of social networking sites, chatting, texting, or simply surfing various kinds of websites. Although the effects of this addiction are not often seen with the naked eye, as in the case of many other addictions, it may bring about equally serious consequences over time. Hence, it is very important to contact specialists and start treatment for internet or telephone addiction at the right moment.
Addiction to sexual behavior, excessive use of dating sites, and destructive watching of pornography are unfortunately more and more common problems in today's society. These dangerous behaviors often coexist with other addictions, thus causing cross-addiction. Addiction to various sexual behaviors can, in consequence, be as dangerous and difficult to live with as drinking alcohol or using psychoactive substances. It reduces self-esteem and can damage relationships with loved ones, disrupt some cognitive functions, and depress one's mood. All this translates into hindered and unsatisfactory social functioning. Sexoholism is also one of the more embarrassing mental problems. However, we believe that thanks to a safe atmosphere and trust, it is possible to work on it.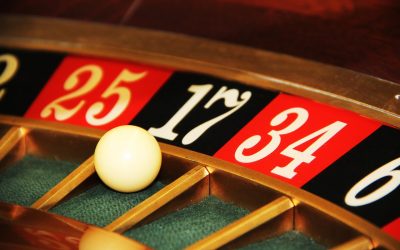 The ability to take risk adequate to the rate is currently one of the most desirable skills in the business sphere. A quick reward also tempts you in your everyday life, sinking in debt regardless of your age and economic status. At some point, however, one should set a border that protects us from falling into addiction. Do you think that the treatment of addiction to gambling is not for you? Let us dispel your doubts! Treatment of gambling addiction - when is it worth to ask for help?...
read more
Be persistent and have always faith in yourself. You must believe that man is capable to do everything, no matter what kind of challenges or difficulties or painful situations you go through in your life..
WHEN A WOUND BECOMES THE LIGHT
The origins of Ranczo Salemi, an Addiction Treatment Center in Sicily
I was on the verge of death. I could have died dozens of times. The fact that I live is a gift. Each day is a gift. Being able to look myself in the eye is a gift. Once I could not. Being able to see the world is a gift. Once I could not. I have watched sunsets in the most beautiful places in the world and I don't remember any. The bottle obscured my reality.
I got drunk for the first time at a school camp at the age of 13. In alcohol, I found a form of escape from loneliness, shyness, and fear of rejection. After alcohol, I would become sociable, cheerful and talkative. Life used to hurt less. I was liked by friends. It was easier for me to live in a world distorted by alcohol.
In high school, I was already an alcoholic. Instead of going to school, I often wandered around bars and drank. The slippery slope began: heading down a path of crime, toxic relationships, increasing chaos, a sense of guilt, and self-hatred. Increasingly escaping from life and resorting to the bottle, and thinking about suicide.
After high school I went to study in the USA. I wanted to run away from myself. My suffering and alcoholism went there with me. I learned to organize my life between one bottle and another. I came to live in California, finished my studies, and found a job as a wine seller. How was it there? I always felt bad. I was climbing the career ladder in various companies and different countries; everything looked good on the outside, and all I really thought about was running away from myself. Alcohol used to bring me relief from suffering. At the age of 26, I started taking antidepressants, which I washed down with vodka. At the age of 30, I began to have serious sleep problems, which I also drowned.
I lived in the USA, Poland, India and Costa Rica. I traveled a lot at work: I was in over 60 countries, slept in luxury hotels, and drove good cars, often drunk. Looking from the outside, no one would say that inside me there was emptiness, deep suffering, and a sense of loneliness and being different from everyone else.
I have two small children who I love very much. However, there came a point when I realized that I could become dangerous even for my own children. I didn't see the way out; I knew death was near. I realized I was a walking zombie that did everything mechanically and could collapse at any time. I had the impression that my brain was not working; even when sober, I had problems articulating more difficult words. As I was considering this, I realized that I had to fight for myself because of the children. I decided to go into therapy. I went to an addiction treatment center for a month.
During the therapy, I understood that I was not alone in addiction, in suffering, in all what I was experiencing. I saw that other people felt the same as I did and that we shared a distorted view of reality. I also met people who were able to stay sober for a long time, and I understood that it was also possible for me to get out of the addiction.
During the therapy, I saw "The Way", a film about a pilgrimage along the "El Camino de Santiago". This film inspired me to make a similar journey. I wanted to do it alone and wanted this way to be a real challenge. I decided on the Alps, on the Via Alpina trek, which only a dozen or so people march each year. It was a month of tremendous physical exertion. Having a purpose each day freed me from thinking about alcohol. The mountains cleansed me. It was there that I redefined the priorities. I recognized that what had seemed important to me was not really important. I realized that I was very lucky to be still alive, to be able to breathe and to see the beauty of the world.
I didn't want to go back to the corporate world. I wanted to find my own way, discover what I really wanted to do in my life. I felt that it would help me stay sober. I left for Latin America in search of a path to sobriety and in search of myself. It was hard for me to leave my family – I did it in the belief that it was best for them.
During the journey, I met several people in different countries who, independently of each other, recommended the yoga and meditation school called "Hridaya Yoga" in Mexico. Guided by these suggestions, I turned back from a journey through Latin America and went to Mexico, which I had left before.
I spent several months in this yoga school. Thanks to yoga, I made contact with myself and started to feel my own heart. I realized that I had not been aware of my feelings for many years. Alcohol and psychotropics killed them. The practice of yoga and meditation was slowly waking me up to life. Sometimes during the classes, there were moments when my whole body was shaking, and barriers in the body and soul were crumbling. I was regaining my inner peace, which had been unknown to me before. I was learning to express emotions. My body was becoming less and less tense, and I learned to relax. If someone had told me six months earlier that I would end up in a yoga school, I would have laughed at them. Spirituality was a joke in my eyes. Now, however, I felt that there was a Superior Power that had been leading me and had saved my life multiple times. At that time, the idea of creating a therapeutic center for people with addiction also arose.
The addiction therapy which I took part in Poland offered mainly substantive knowledge about alcoholism. At yoga school, I was given additional tools that have been helping me recover. I wanted to use what I had got from my life. I decided to establish the center in a warm, sunny place, where help for people with addictions would combine elements of psychotherapy, yoga, and meditation, as well as contact with nature. I was looking for a beautiful place where it is warm most of the year. I found it in Sicily.
The Ranczo Salemi therapeutic home is surrounded by hills, olive groves and grape plantations. There is an immense space full of green and blue all around. The sunsets burst with a wealth of colors, painting a unique picture in the vastness of the sky and earth every evening. The beautiful view of the town of Salemi, which was founded in the eighth century BC, has a taste of some mystery. Salemi means peace. I found a room here, I found a home, and I want to share what I've received from life with others. I would like to be able to tell other people with addiction that life without alcohol can be beautiful; I would like to share with them the experiences that help me recover, to help them find passion or interests that will become a substitute for alcohol. Contact with nature, developing sensitivity to the beauty of the world and the feelings of other people are important elements of my recovery process, and I believe that they will also strengthen others on their path. The practice of yoga and meditation helps me regain deep contact with myself, with others and with the world. It puts me in a state of relaxation and peace; it frees me from intrusive thoughts; it releases emotions and muscle tension. Relaxation through breathing as well as developing the skills of conscious breathing ensure proper functioning and oxygenation of the body.
Therapy is just the beginning of the way. At Ranczo Salemi, we create conditions conducive to internal transformation, conditions that help people find the deep motivation to recover and let them believe that life can regain its glow. We want to show people with addiction that most of the problems we consider important are less significant than they seem to be and that establishing an inner distance from these problems helps us stay sober. We want to help them change their perspective, redefine their priorities, and construct a new life framework, as well as providing them with tools they can use to cope with the times of crisis. For people who may not be able to afford a stay in the center, there is an option of having the therapy co-funded by our sponsors, depending on the needs. I would like this place to be the beginning of a path to sobriety so that each of our guests will feel safe and calm here – a place that feels like a true home.
I drank huge amounts of alcohol for 25 years, sometimes even one and a half liters of vodka a day. I could have died so many times, drink myself to death, but I am still alive. How could I not be grateful for each new day, for the chance that life has given me, for the opportunity to help others in the recovery process? I am a non-drinking alcoholic; I know that there is still a long way to go, and I want to use my wounds and experiences to bring some light to other people suffering from addiction.
Paweł Durakiewicz